Baltimore Orioles Revisit 2014
I revisited Camden Yards and Baltimore on an east coast swing in 2014. Below are some updates.

Date Visited: Jun 30, 2014
Hotels:
Hilton Baltimore
Hampton Inn Baltimore - Downtown Convention Center
Baltimore Marriott Inner Harbor at Camden Yards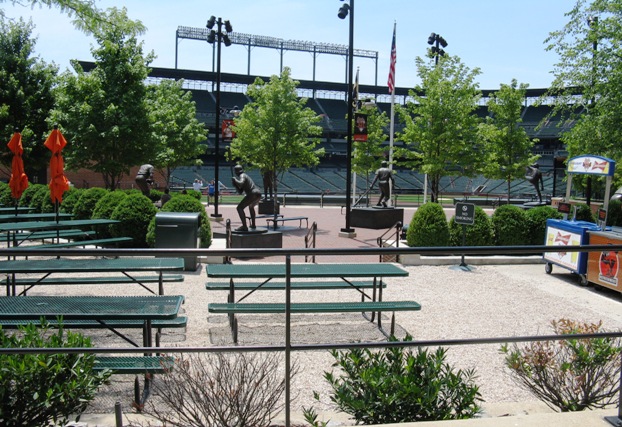 Here's the view looking in from the center field picnic area. Quite a beautiful spot with trees and bushes, picnic tables, statues, hall of fame wall, etc.





Other things to see/do:
Sports Legends Museum
Babe Ruth Birthplace Museum

You can buy one ticket and see both places. They are a few blocks from each other.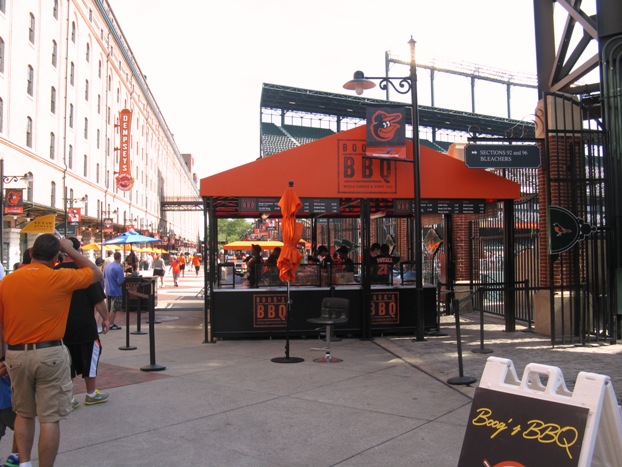 Eutaw Street, Boog's BBQ, Dempsey's, B&O Warehouse Building

As of this writing, only 79 players have hit home runs on to Eutaw Street since the opening of Camden Yarks. Each player who has done so, has a small plaque placed where the ball landed on Eutaw Street.

Below are ones that Justin Morneau and Charlie Blackmon hit.

Click here to see a map of the plaques on Eutaw Street.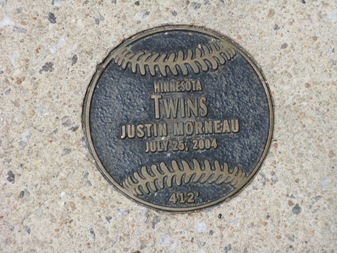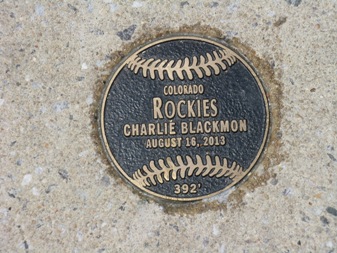 Other Notes: Ubaldo Jimenez (former Rockie) pitched the game I attended. He was his former Rockie self throwing 115 pitches, 7 strike outs. An absolute gem of a pitching game. He left after the 8th to a standing ovation.
The game was pleasantly free of noise and loud music,though they did play music during player change announcements.
The final note in my journal states: I'm sold on becoming an Orioles fan.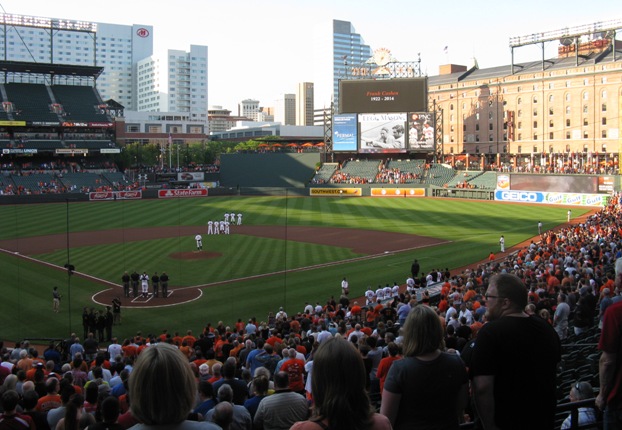 Moment of silence for the passing of Frank Cashen.

You can see how the skyline has changed from my previous visit. That Hilton hotel takes up much of the view in left field.

Home Page
Previous Baltimore Page
Maryland Page


Posted: Jan 17,2015