Birmingham Barons
Regions Field
1401 1st Ave S
Birmingham, AL 35233
(205) 988-3200

Southern League
AA Chicago White Sox





Date Visited: August 30, 2014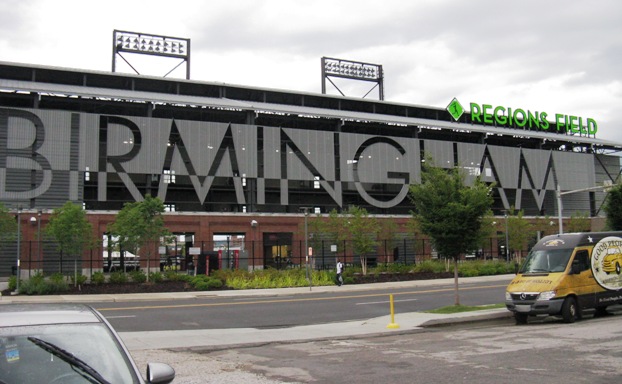 Here's the exterior of Regions Park. Right across the street is the Good People Brewery (you can see one of there vans in the lower right corner. Brewery only but the did serve basic a hot dog and hamburger.
We walked here from the Springhill Suites.... about a half mile away. Nice hotel. If staying there and walking to the stadium, I'd recommend walking down 4th Ave to 16th or 14th St as there's more to see.

Hotel: Springhill Suites
Official Website: Birmingham Barons

Other Things to See and Do:
Five Points
Good People Brewery
Rickwood Field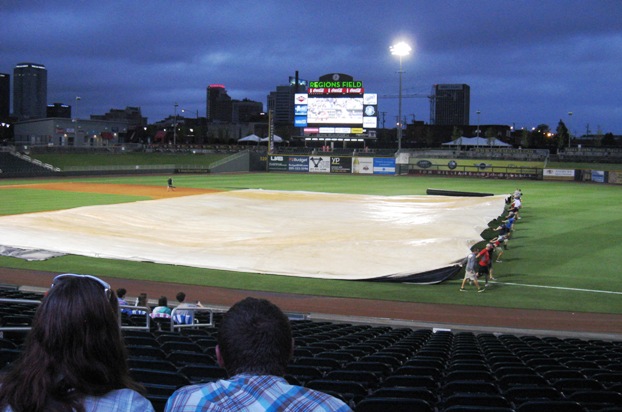 Just after arriving inside Regions Field, mother nature cried out and it down poured. Spent some time checking out the souvenir shop (a nice one) and walked on the concourse under the overhang.
Tried the Steel City Burger, voted as the 13th-best food item in all of the minor leagues.

I find watching the grounds crew taking off the tarp after a rain delay a most fasinating form of entertainment.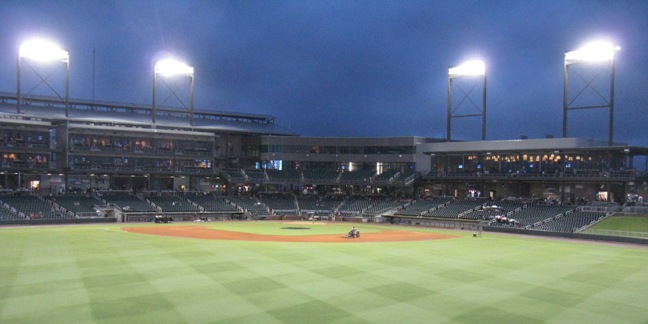 The seating area looking in from the outfield.
Not shown, there are Adirondack chairs, rocking chairs, and picnic tables through out the outfield area. Not used this game because of the rain, but very nicely done.
The beer carts on the concourse close early and seem to run out of the good beer early. The one in the outfield (somewhat behind where I took this photo) seems to be the only one that has good beer and stays open later. The beer carts closing early could have been because of the rain delay.




Things I Liked:
The gift shop
Chairs in the outfield
Things I Didn't Like:
The announcer, emcee, and music was painfully loud and played way too often; so much so I didn't really enjoy the game day experience.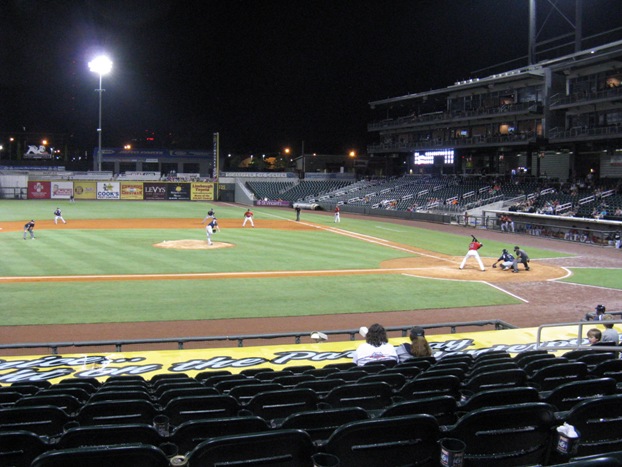 Infield and game action.

Alabama Page

Home Page

Posted Oct 25, 2014