Long Island Ducks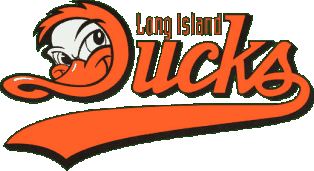 Citibank Park
3 Court House Drive
Central Islip, NY 11722
631-940-DUCK

Atlantic League (an Independent League)
Date Visited: 7/25/02
General Area in State: Eastern LI
Ease of getting in and out: Very easy.
Hotel: Looks like they're going to begin construction on a hotel right next to the ballpark. Sweet. During my visit, I stayed at the Holiday Inn Express in Hauppauge. It was lovely.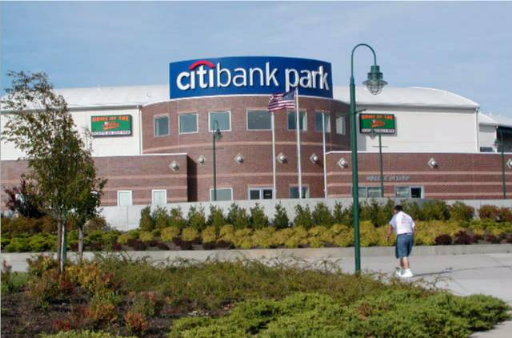 Here's Citibank Park from the outside.
There was nice landscaping and plenty of parking.
Customer Service: Excellent
Website: Pretty decent. Not a lot of things flashing to annoy me. Could easily find the information I was searching for. News is kept current.
Notes: I can't say that I really enjoyed my visit here. I could only get SRO tickets (standing room only), so had to hunt for a vacant seat and move when asked. Every area I sat in appeared to be geared toward (and filled with) with your average family of 1.8 kids. It's not a pleasant day at the ballpark when you have to worry about getting cotton candy in your hair.
I did get to see Mike Glavine. He's a former G-Brave. He played for the visiting team, Somerset Patriots.
It IS a very lovely ballpark. I just didn't really enjoy myself that evening.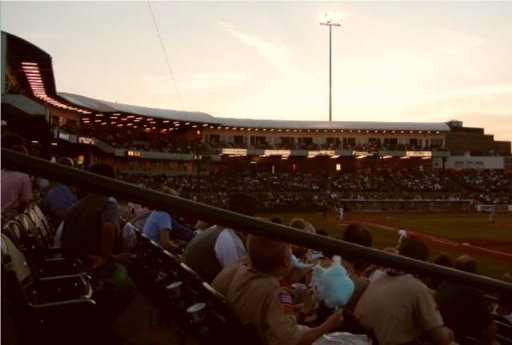 Here's the inside of Citibank Park taken at dusk. It has a level of sky boxes across the top of the concourse. The gift shop is call the Waddle In Shop. A clever name. I didn't get a photo of it but the field was immaculate. Green, full, no bare spots. Hats off to the grounds crew.



Posted: July 8, 2009
Web Sites
Long Island Ducks
Holiday Inn


Home
New York Page