Chattanooga Lookouts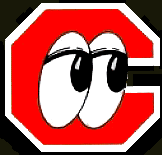 Chattanooga, TN

Southern League
AA Affiliate of Cincinnati Reds (at the time I visited)
423-267-2208
BellSouth Park (Now known as AT&T Field)

Directions: From Atlanta, take I-75 North to I-24 West. Take I-24 West to US 27 North. Take the 4th Street exit, 1C. Make a left on to Chestnut St (first light after exit, get over to left lane quick). Stadium is located on the left. Parking is available throughout the downtown area.

General Area in State: Southeastern part of state near the GA border.. About 2 hrs north of Atlanta.

Host Hotel: There are two within walking distance:

Clarion 423-756-5150 or 1-800-252-7466
Clarion

Marriott Residence Inn 423-266-0600 or 1-800-331-3131
Marriott (select the Residence Inn Chattanooga - Downtown)

I stayed at the Clarion and it was okay. There's an additional $6/day parking fee that's not included in the rates quoted. If I go back, I'll try the Residence Inn.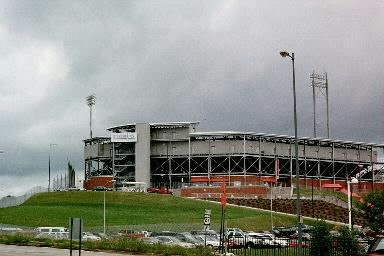 Bell South Park
Now known as AT&T Field


Date visited: 5/28/00
Ease of getting to; getting in and out of: If you stay at the Clarion or Residence Inn, wonderful. You can walk to the ballpark from those. Parking may be a little tough if you're not familiar with the downtown area. Parking is available at garages throughout the downtown area. Finding those if you're new to the area can sometimes be tough.
Radio Announcer: Didn't listen
Website: Mediocre
Customer Service: Good.
Personal Notes: The gates were open several hours before the game. I was able to go in and check out the stadium. Love when I can do that! Watched the grounds crew do their stuff. Alot of work goes into maintaining a playing field. Hats off to all those who do that.
During the game, the scoreboard displayed the visitors' names, position, and batting average. A nice feature not often seen at minor league parks. The music and announcer volume was perfect. The stadium itself is in the downtown area on top of a hill. You can view the downtown area and overlook the river from the stadium. Big baseball seats were along the outside concourse. I sat on one and watched a nice firework display after the game. There's an escalator that brings folks up to the stadium. Saw a player try to steal home for the first time in person. Dax got him out. The man in front of me commented that Jason Marquis 'wears his pants well.' I must agree.
There's a big souvenir shop but no post cards. The starting line up was displayed clearly and had first and last names, players' numbers, and position. Friendly fans at the ballpark. Many into baseball cards and getting autographs. The visiting teams' clubhouse was through a door in right/center field. That was odd. I'd recommend visiting this ballpark if you are close to the area.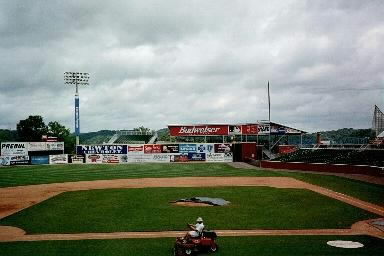 View from third base side.. Grounds crew doing their thing....




Aquarium
Lookouts


Home
Tennessee Page