Chattanooga Lookouts - Engel Stadium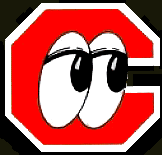 Chattanooga, TN

Southern League
AA Affiliate of Cincinnati Reds
423-267-2208
Engel Stadium



Directions: From Hwy 24 - Take exit 180 A. Go north on Rossville Blvd for 1/2 mile. Turn right on on Central Ave. Take Central for 1 1/2 miles then turn right on 5th St.
From Hwy 27 - Take exit 1C, follow Fourth Street for 1 1/2 miles (Fourth Street turns into Third Street). Turn right on O'Neal. Ballpark is on your left.

Host Hotel: The Lookouts do not play at Engel Stadium anymore. Check my page on BellSouth Park for hotels close to the new stadium.



Date visited: 6/27/98
Ease of getting to; getting in and out of: Good
Radio Announcer: Couldn't get the station in
Website: Mediocre
Customer Service: Good
Personal Notes: G-Braves won the game I went to at Engel Stadium 3 - 0. Micah Bowie was the winning pitcher. Stadium was nice. Built in the 1930's. The food selection was limited. There were two levels of billboards in the outfield.
They had an excellent announcer. He actually paused when calling out the starting line up so I had time to write up my scorecard.
The Lookouts moved to a new stadium in the 2000 season, BellSouth Park. I do not know if Engel Stadium is still standing.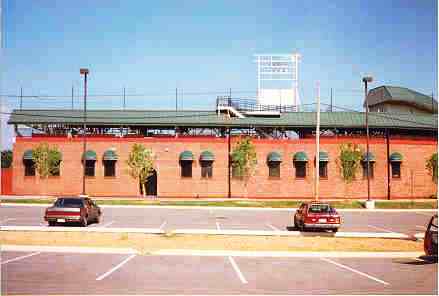 Here's the outside of Engel Stadium. Can't imagine why I would have taken this photo but am glad I did (especially since the Lookouts don't play here any more)..






The infield of Engel Stadium. For a change, I sat on the first base side (usually I sit on the third base side).

Two levels of billboards.