Great American Ball Park - 04/26/03
Cincinnati, OH
Cincinnati Reds
National League
Great American Ball Park
513-765-7400



Directions: Click here for directions

General area in state: Cincinnati is in the southwest corner of the state of Ohio. It's about a 2 hour drive southeast of Indianapolis.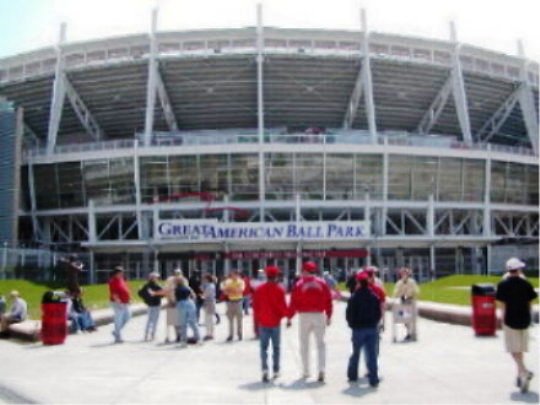 Main entrance to the Great American Ball Park. Plenty of space to sit and wait for friends who forget about time zone changes to show up.


Website: I've seen better. This one has a lot of clutter. 7/18/09 - As mentioned in previous pages, all MLB websites seem the same. The Reds have a nice section on their new spring training facility in Goodyear, AZ including hotels to stay at and other things to do. Am curious why that's not done for the Great American Ball Park.
Ease of getting in/out: Better than expected for a big city. There were plenty of parking garages across the highway. I went on to see a hockey game right next door after the Reds game. Traffic was non-existent in the downtown area by the time the hockey game ended.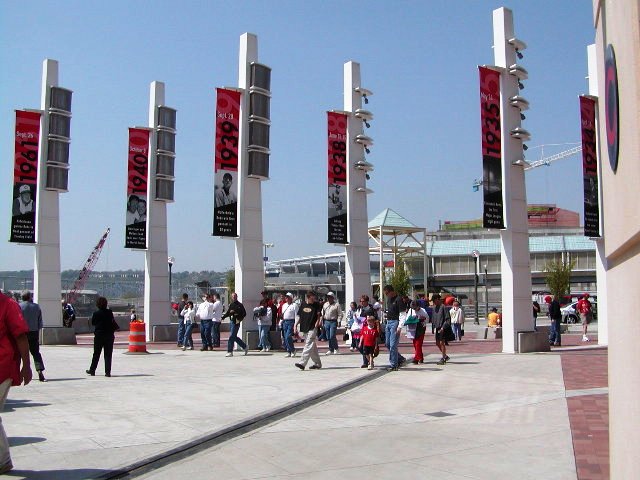 Banners were posted around the outside of the stadium. Each listed a date where significant Reds history was made, as well as a brief description of the historical event. Quite nice.


Personal Notes:
I met up with fellow roadtripper, Sean, at this game. I had almost forgotten what it was like to go to a game with someone. I think my social skills were adequate; though rusty.
I sat on the third base side seven rows from the field just by the third base. Nice. I don't think I've ever sat that close to the field before at a major league stadium. It was a beautiful, sunny afternoon game. My face and arms got sunburned.
I remember the vendors being very annoying, blocking view of the game.
The game went 10 innings, the winning run got walked in.
I enjoyed my visit to the Great American Ball Park much better than the visit I had made to Cinergy Field. Perhaps because I didn't spend the night in Cincinnati (I drove from Indianapolis); perhaps because I had company; perhaps because I got to see a hockey game right next door after the baseball game.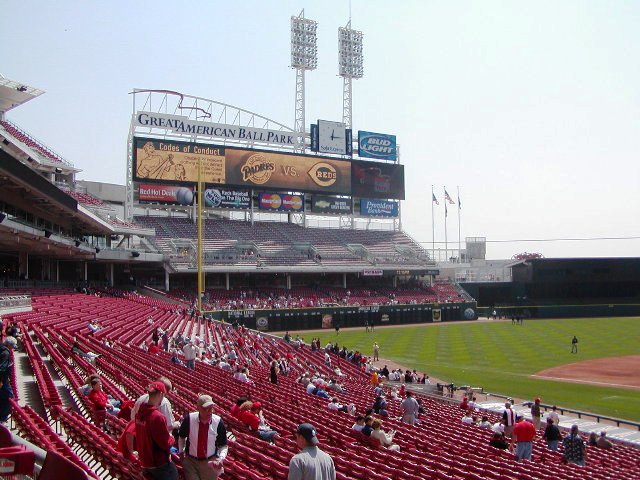 Scoreboard. It's a big one.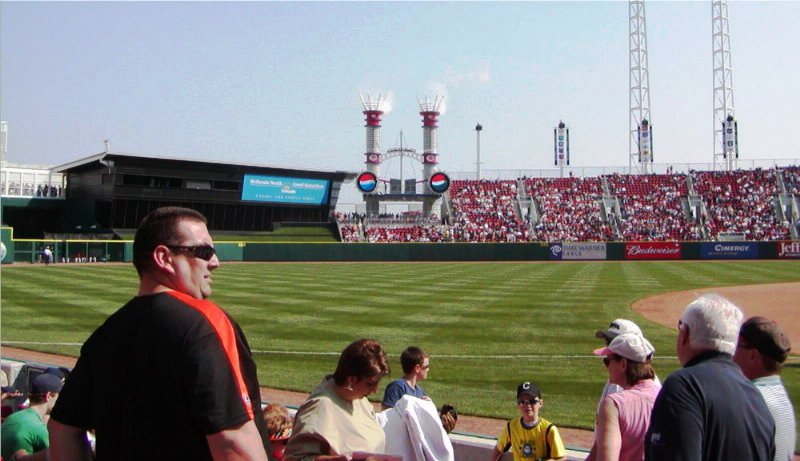 The smokestacks out in center field blew smoke when a Reds pitcher got a strikeout. It shot out fireworks when the Reds got a homerun The round Pepsi circles sometimes showed eyes looking out over the crowd.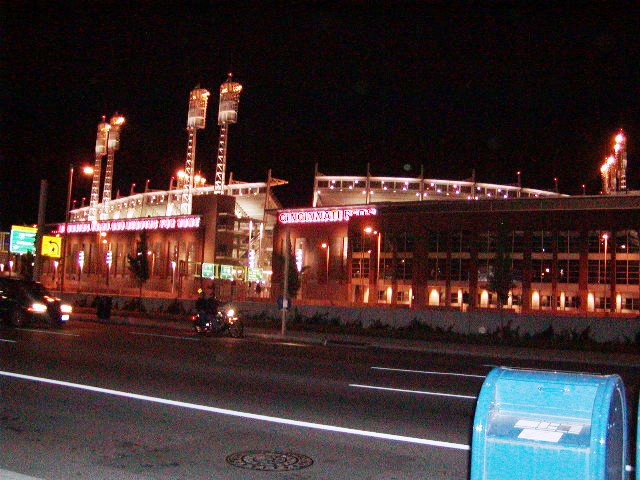 I took this as I walked back from the hockey game. To the right of the mailbox is a pedestrian cross walk to the Great American Ballpark, as well as the US Bank Arena (not shown in photo). IMO, it looks kind of nice lit up at night.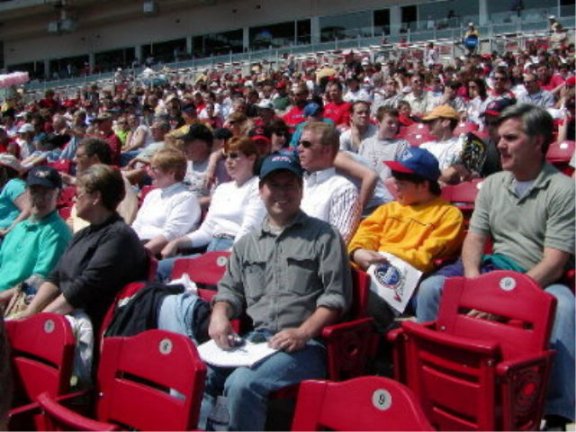 Here's Sean at the game.
He's wearing a NY Rangers ballcap.
I forgave him for that.



Other Things to See and Do:
Cincinnati Reds
Cincinnati Cyclones (ECHL)



Home
Ohio Page