Cubs Park
Spring Training Chicago Cubs
2330 W Rio Salado Pkwy
Mesa, AZ 85201

Date Visited: March 14, 2014

Website: Cubs Park

I wasn't that thrilled with Cubs Park during its first season in 2014. It is uncomfortably mobbed, there is no room to move. Seats are tight and crowded. There's no backdrop; no scenery. Traffic to and from the stadium is awful.

Hopefully some of these kinks will be worked out for future seasons.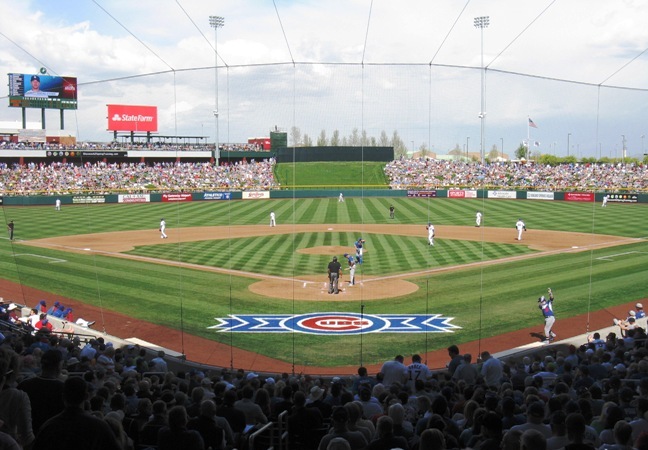 The view from behind home plate.

A full crowd.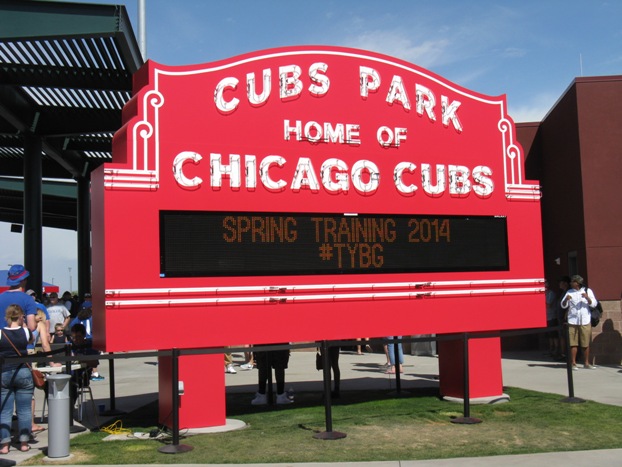 Cubs Park signage.

It is said the Cubs organization is trying to mimic Wrigley Field with the design and layout of Cubs Park including the food specialties.

They plan on adding ivy in future years. At some point, the park is expected to feature a 'ballpark village' with retail venues and restaurants, reminiscent of Wrigleyville.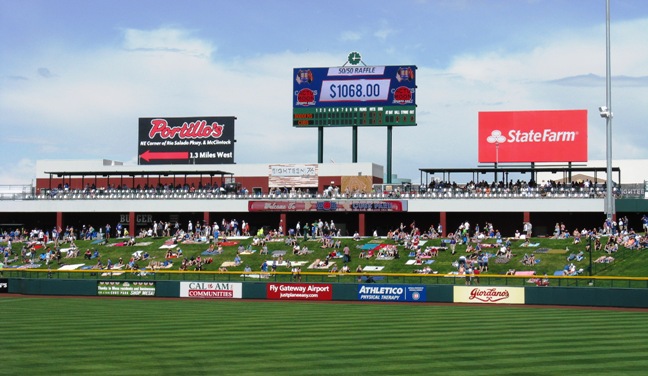 Eighteen76.

This party deck in left field is a simulation of the rooftops of Waveland and Sheffield from the bleachers of Wrigley apartment buildings in Chicago.

It is called Eighteen76 in recognition of the year when the origins of baseball began in Chicago.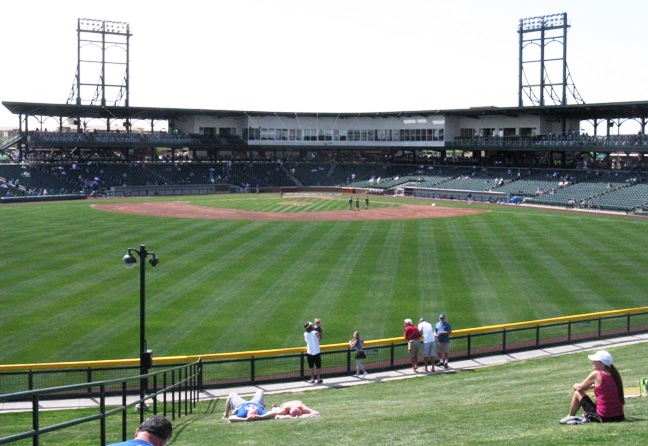 Looking into the infield seating area from the outfield concourse.

The light structures mimic those at Wrigley Field.




Links:

Stadium Journey Review


Arizona Page

Home Page

Posted: Nov 21, 2014