Ft Wayne TinCaps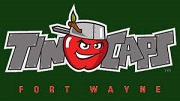 Parkview Field
1301 Ewing St
Fort Wayne, IN 46802
Date Visited: June 20, 2015
Website: TinCaps

Several Stadium Journey writers met up for the first time at this game in 2015. And the TinCaps organization honored and hosted us as their guests!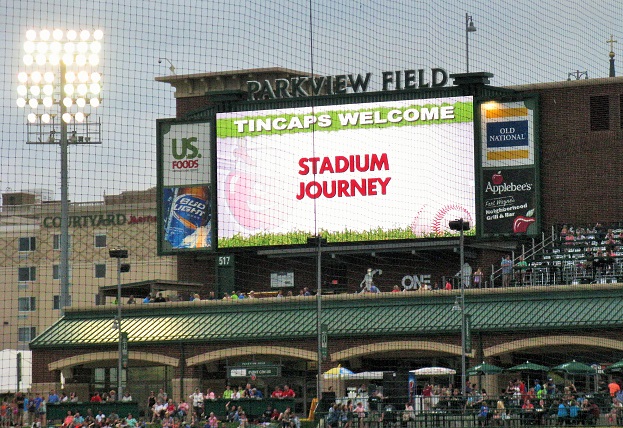 The TinCaps welcome members of Stadium Journey.

A Courtyard Marriott right next door.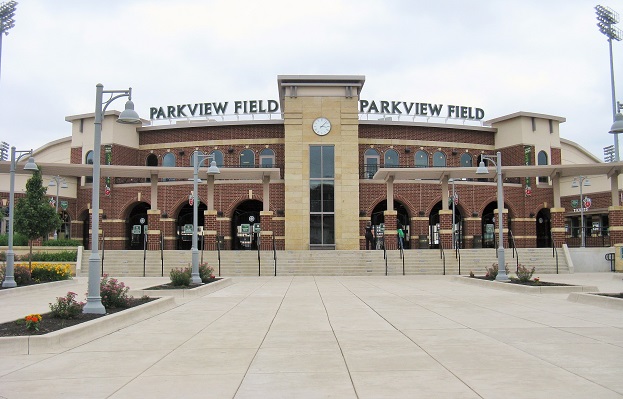 Grand entrance to Parkview Field.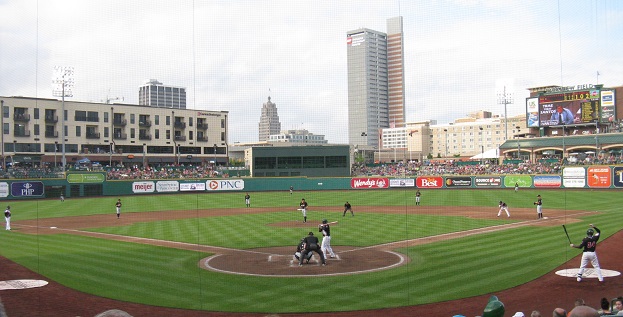 View from behind home plate. Hotel beyond right center field; apartments beyond left field.




Notes: The park is open during non-game time to walk around the concourse and get steps in. If attending a game from out of town, I'd recommend staying at the Marriott Courtyard adjacent to the field.

Other things to see/do in the area:

Fort Wayne Komets(ECHL hockey)
Fort Wayne Mad Ants (NBDL basketball)
Mad Anthony Brewing Co (Brewery and food)
Marriott Courtyard (Hotel next door)


Home Page

Indiana Page


Posted: Feb 7, 2016