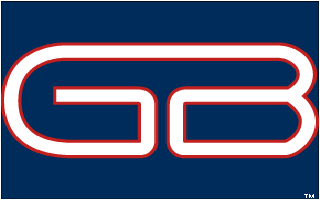 The Greenville Braves moved to o Pearl, MS beginning the 2005 season.
Greenville, SC

Greenville Braves
Southern League
AA Affiliate of Atlanta Braves
864-299-3456
Greenville Municipal Stadium
Directions: I-85 N/S to Mauldin Road Exit in Greenville. Go east for 3 or so miles. Stadium is on your right.
General Area in State: Northwest corner of South Carolina. About 1 hour south of Asheville, NC; 1 1/2 hours west of Charlotte, NC; 2 1/2 hours northeast of Atlanta, GA
Host Hotel: Quality Inn Haywood. 864-297-9000
There are plenty of other hotels in the area to choose from. I recommend the Amerisuites, La Quinta's (Greenville Haywood) are always nice, and the Fairfield Inn (Greenville) are nice and affordable as well. All the above are in nice areas in town and are about 5 or so miles from the stadium.

Date visited: Regularly since 1996 and until I moved from SC in 2003
Ease of getting to;getting in and out of: Wonderful
Radio Announcer: Mark Hauser and Steve Grubba - the best I've listened to
Website: No longer exists.
Customer Service: Needs help
Personal Notes: Excellent playing field. Good choice of food. I recommend Grandpa's boiled peanuts and anything at Chiefs (chicken). An older stadium, but a good view from any seat. Holds about 7,000. Bathrooms are not clean. Go before you visit the stadium. In 2000, hired a good game announcer. Music is not too loud and selection of songs is to my liking. His voice is clear. He announces the starting line up a little too fast to write the names. Starting line ups are posted just to the right when you enter the ballpark. Game Notes can be purchased for 50 cents at the souvenir shop prior to each game. These notes list stats as of the day before for both teams and top performers of the Southern League. A very nice feature for those into stats.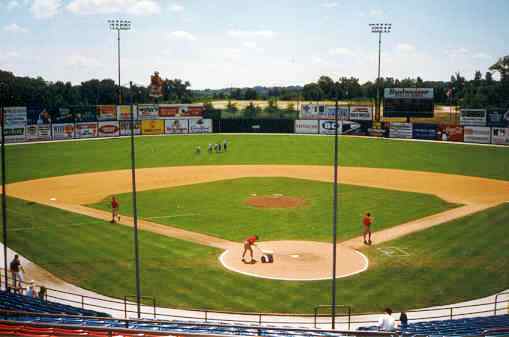 Photo taken in 1997. Taken from the concourse looking down over the field.




Mississippi Braves
Greenville Online
Tribute to Greenville Sports - by Jason
Greenville Drive (A BoSox)



Home
South Carolina Page