Hickory Crawdads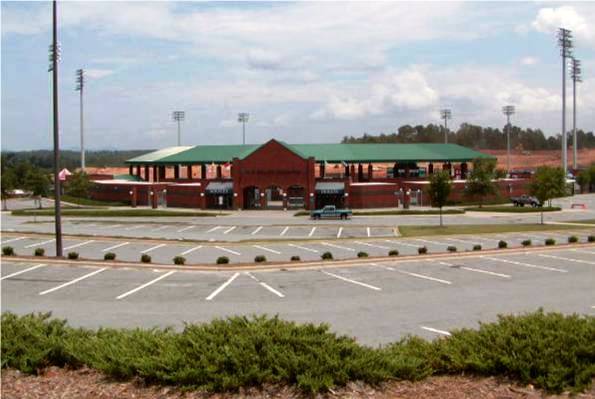 LP Frans Stadium
South Atlantic League
A Pittsburgh Pirates (at the time I visited)
2500 Clement Blvd NW
Hickory, NC 28602
828-322-3000
Date visited: 7/20/02

General Area in State: Western North Carolina. About two and 1/2 hours from Greenville, SC.

Directions: Take I-40 to exit 123 North (Highway 321 Lenoir/Airport). Travel to fifth traffic light and turn left on to Clement Blvd NW. The stadium is a 1/2 mile up on the right.

Ease of getting in and out: Wonderful. No problems at all.

Notes: 12/23/12 - The Crawdads are now affiliated with the Texas Rangers.




Website: Pretty good
Radio Announcer: Didn't listen
Customer Service: Good
Host Hotel: Not sure of host hotel but I stayed in the Quality Inn almost walking distance to stadium. It was just fine.
Personal Notes: I remember being impressed with this game. Especially the pitching of both teams. It was a better played single A game than I expected. Chris Young was the pitcher for the Crawdads. We'll see in a few years if he makes it to the Pirates. He threw 91 pitches and left at the end of the 6th inning.
The stadium seats a couple thousand. The concourse is beyond the playing area. You wouldn't be able to watch the game from the concourse. There were two levels of seating with a walkway between the two levels.
It had four levels of billboards along the right field line and two along the left. Construction was going on beyond the right field line.
Home dugout is on the third base side.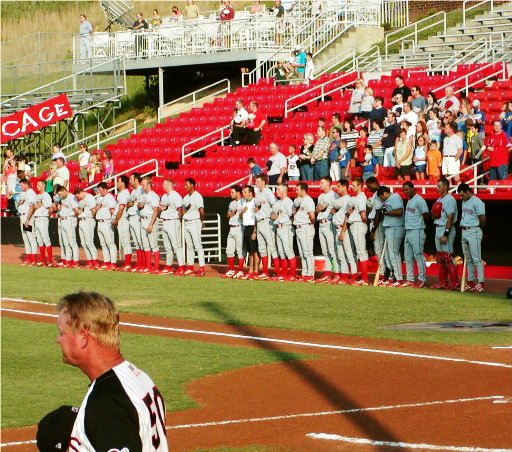 Here are the Lakewood BlueClaws (visiting team the game I went to) during the National Anthem. This photo also gives you a view of the seating arrangements at LP Frans.



Home Page

North Carolina Page