Houston Astros Astrodome 7/3/97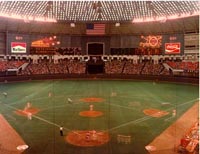 Astrodome Houston, TX
713-259-8000
National League
The Astros now play at Minute Maid Park.. When I saw them, they played in the first and original dome. The starter of them all.
I never had so much fun at a baseball game as the one I attended here. I was with good friends. We bought the big foam fingers and pom poms and chanted and cheered the entire game. The lady sitting next to me moved. I kept hitting her with my pom poms. They displayed us having fun on the Jumbotron between one of the innings.
They serve french fries in megaphones. Interesting.
I got to see Craig Biggio play. He's one of my favorites.
Traffic was poor. If you wait a half hour after the game ends, you get out with less pain.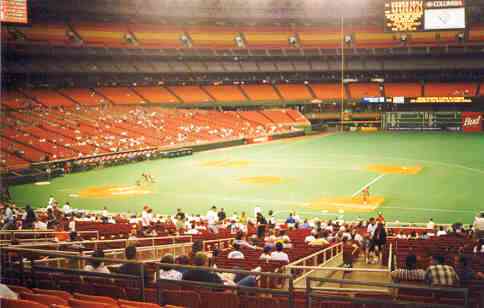 This was taken from the first base side. Inside the dome was huge.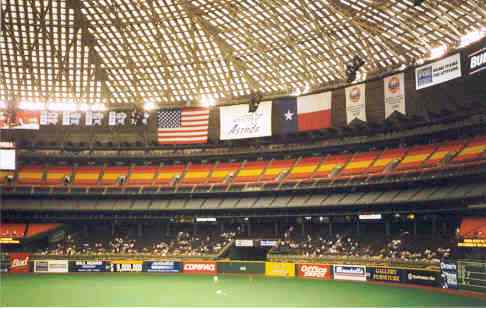 Right/center field. This photo gives a better idea of what the ceiling looks like. You can also see the American flag, the Astros banner, and the Texas state flag above the third level of seats.



Houston Astros
Houston Aeros (AHL)
Visit Houston
Things to do in Houston


Home
Texas Page