Indianapolis, IN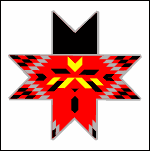 Victory Field
International League
AAA Affiliate of Cincinnati Reds (at the time I went)
501 West Maryland St
Indianapolis, IN 46225
317-269-3542
Other Things to See and Do
Indianapolis Indians
Indianapolis Convention and Visitor's Center
Indianapolis Downtown
Indianapolis Tourist Site


Directions: I-70 to West Street exit, north on West Street to ballpark, I-65 to Martin Luther King and West Street exit, south on West Street to ballpark.
General Area in State: Central Indiana
Host Hotel: Courtyard by Marriot, 501 W Washington St, Indianapolis, IN 46225

Date visited: Summer 1998
Ease of getting to; getting in and out of: Poor, parking was difficult
Radio Announcer: Don't remember
Website: Pretty good
Customer Service: Excellent
Personal Notes: A wonderful place to see a ballgame. A wide, open concourse so pedestrian flow was fluent. There was a wide variety of food concession stands. They had real soft ice cream cones (none of that yogurt stuff). The bullpens were on the field and you could get seats right there behind them. It was great. Hadn't experienced that in a ballpark before. I sat often on the third base side, first row, right behind the bull pen. Loved to watch Joey Eischen warm up. Those seats were a little beyond the third base line but I could still see the home plate and umpire to keep score.
Definitely make the opportunity to take in this ballpark.



Updated: May 24, 2009