Knoxville Smokies 7/5/96
Related Links

Tennesse Smokies
Great Smokey Mountains
About Knoxville
More on Knoxville


The Knoxville Smokies played at Bill Meyer Stadium in Knoxville, TN. Bill Meyer stadium was a very old ballpark. It had great character and a few seats in need of repair. That was part of its character.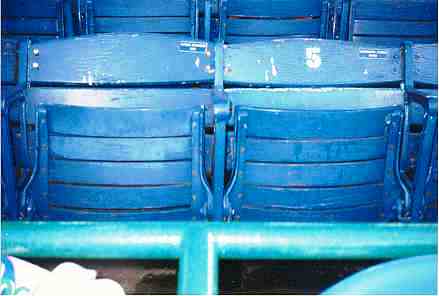 Some of the seats in need of repair. These were the old wooden seats.




I met Ann Helms at this game. She is the mother of Wes Helms. Ann is the one who taught me how to keep score, something I do at almost every game I go to now. She filled me in on other questions I had on minor league baseball, i.e., when do they use a designated hitter? Ans = whenever they play an American League affiliated team.
The announcer and radio broadcasters had to walk up a ladder and across a catwalk to get to the press box. There was no A/C up there. There were two levels of billboards surrounding the outfield.
The Knoxville Smokies were the AA affiliate of the Toronto Blue Jays. They were a team in the Southern League.
The Smokies moved to Sevierville, TN in the 2000 season and became the Tennessee Smokies. I do not know if Bill Meyer Stadium is still standing.
12/22/12 - Bill Meyer Stadium was torn down in the spring of 2003, though it appears the playing field is still in use by amateur teams.
It's current name is Ridley-Helton Park.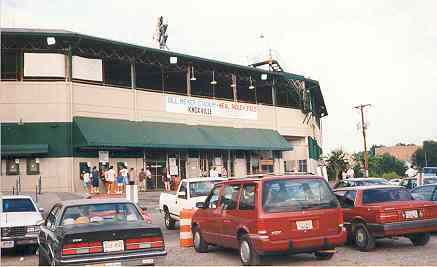 An older structure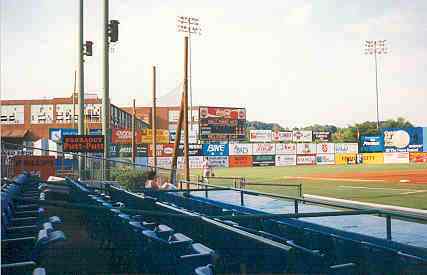 Down the third base line




Home Page

Tennessee Page