Lansing Lugnuts 7/22/97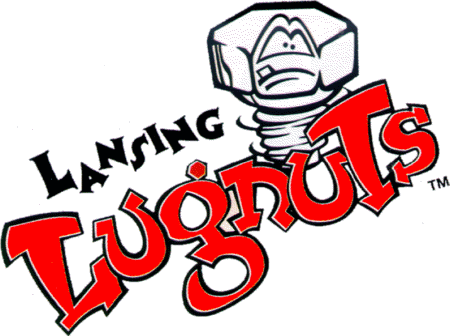 Lansing Lugnuts
Lansing Convention and Visitors Center

Oldsmobile Park
505 East Michigan Ave.
Lansing, MI 48912
517-485-4500
Midwest League
A Affiliate of the KC Royals
(at the time I went)

7/2008 - They are now (not sure when they changed) affiliates of the Toronto Blue Jays.
Oldsmobile Park is in the downtown area of Lansing. I visited with relatives, Brendan and Stacey. They lived within walking distance of the park, so we walked there. Can't comment on parking or traffic.
The stadium was new, clean, and crowded. Lots of fans.
Saw Jose Cepeda play. He was a Greenville Brave (my home team) in 1999 and part of 2000.
Beginning the 1999 season, the Lugnuts became affiliated with the Chicago Cubs.
Candy was thrown into the crowd; they had a hotdog cannon that shot hotdogs into the stands. First time I've seen either of those activities.
The Lugnuts played the Beloit Snappers. All the players on the Snappers wore dark green hi-socks. They looked great. More teams should do that.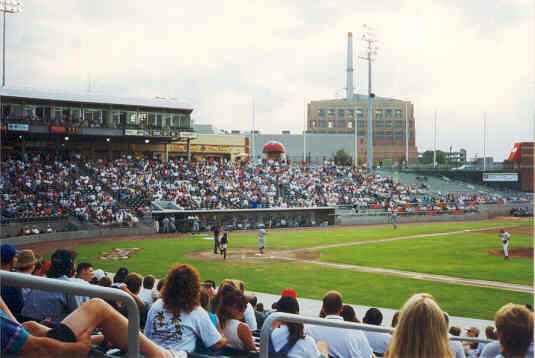 One level of seating with sky boxes above the crowd. As mentioned above, there were lots of folks enjoying the game.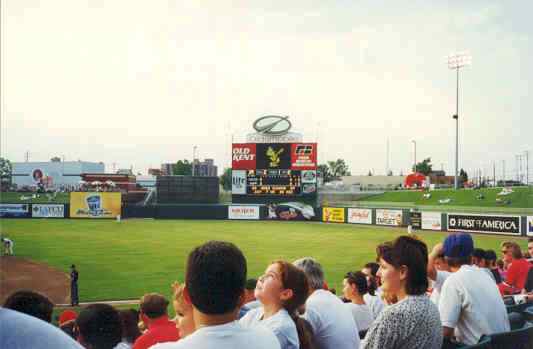 Beyond the right and left field walls, folks can sprawl out on the grassy knoll and watch the game from there. You can see a few folks doing that in the photo above.




Home
Michigan Page


Updated: May 25, 2009