Mobile Baybears

Mobile BayBears
Southern League
334-479-BEAR
Hank Aaron Stadium
755 Bolling Brothers Blvd
Mobile, AL

Directions: From I-65: Take Hwy 90 East (Government Blvd - Exit 1A), take first right at McVay Drive to Hank Aaron Stadium.
General Area in State: Southwestern part of state. About an hour northwest drive from Pensacola, FL. About three hours southwest of Montgomery.
Host Hotel: Check with AAA www.aaa.com or another travel agent for the best hotels in the area.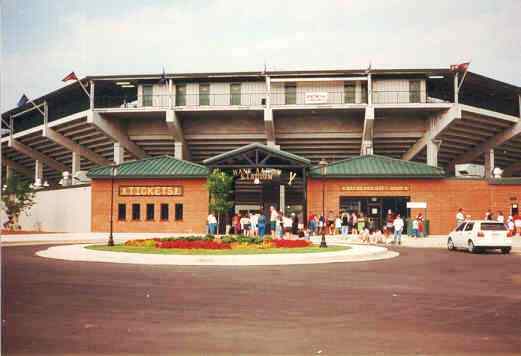 Date visited: 6/4/97
Ease of getting to;getting in and out of: Traffic was pretty bad.
Radio Announcer:
Website: Mediocre
Official website: Baybears
Customer Service: Okay
Personal Notes: The ballpark was lovely. Nice field, clean. Two levels of seating with a walkway separating the two. I saw my first 4 strikeout inning when visiting this stadium. At the time I visited this stadium, the BayBears were the AA affiliate of the San Diego Padres. They are currently (2014 season) affiliates of the Arizona Diamondbacks. As far as visiting Mobile, don't bother. I couldn't wait to get out of the city. I felt unsafe in Mobile; it wasn't a pretty city.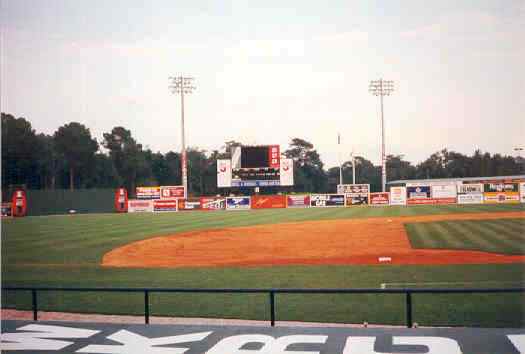 Taken from third base side.
Updated: April 14, 2014
Added: April 26, 2009