Montgomery Biscuits
AA Tampa Bay Rays
Southern League
Montgomery Riverwalk Stadium
200 Coosa St
Montgomery, AL 36104



Date Visited: August 31, 2014

Hotel: Hampton Inn & Suites - Downtown Montgomery

Official Website: Montgomery Biscuits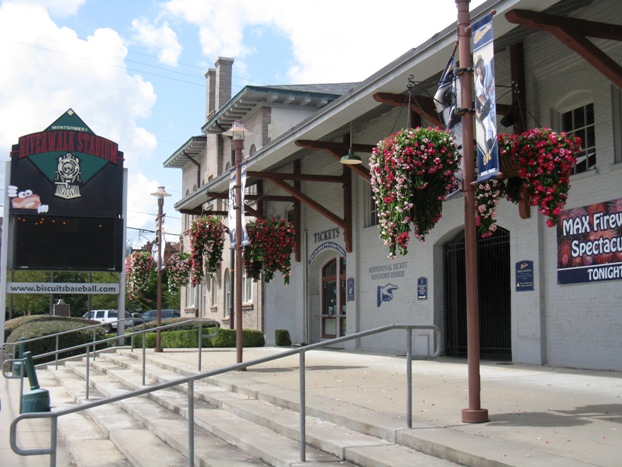 Montgomery Riverwalk Stadium is built into a part of an old train station that was used as a Civil War prisoner camp. It's a charming minor league ballpark.

Things I Liked:
They turned the music off when making announcements
They did an excellent job at calling pitching changes
The biscuits are good
Can walk around the entire concourse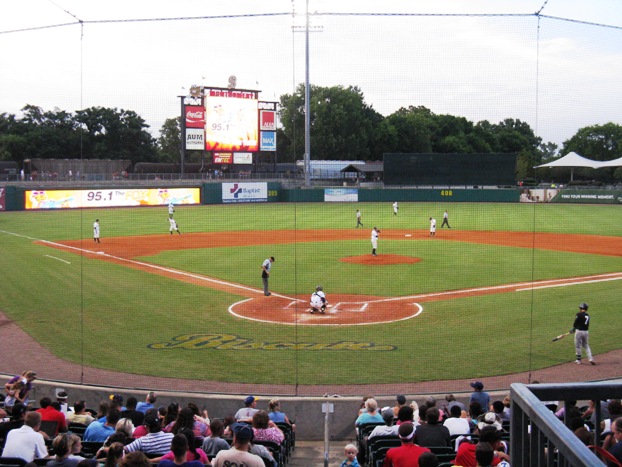 Two train tracks merge/converge beyond the outfield at Montgomery Riverwalk Stadium. You can see a train passing by in this photo. You can hear the train whistles before they emerge beyond the outfield. It fascinated me, yet it was a bit of a distraction from the game.

Things I Didn't Like:
No hat pins
Beer selection wasn't that great
It was H-O-T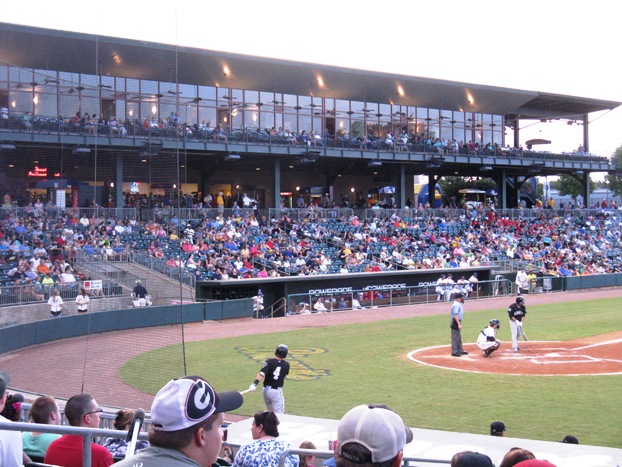 Looking at home plate, third base seating, the home dugout, and suites at Riverwalk Stadium.

Other Things to See and Do:
Railyard Brewing Company
Montgomery Riverwalk
The Hank Williams Museum
Rosa Parks Museum
Old Alabama Town


Alabama Page

Home Page


Posted: Oct 25, 2014