Rickwood Field
1137 Second Avenue West
Birmingham, AL 35204
Rickwood Field is the oldest surviving professional baseball park in the United States. Yes, even older than Wrigley Field and Fenway Park. It was built in 1910 for the Birmingham Barons.
There is one professional baseball game played at Rickwood Field each year with a Southern League AA team playing the current Southern League Birmingham Barons. The game is known as the 'Rickwood Classic' and began in 1996.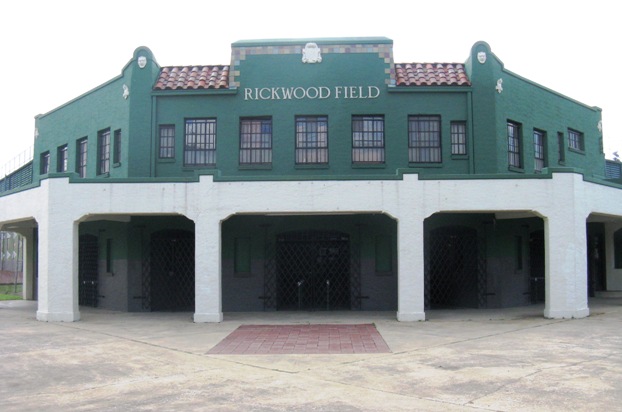 Here's the mission style entrance way erected/renovated in 1928, though it is not the original style built in 1910. During the Rickwood Classic, swarms of fans are visiting this venue.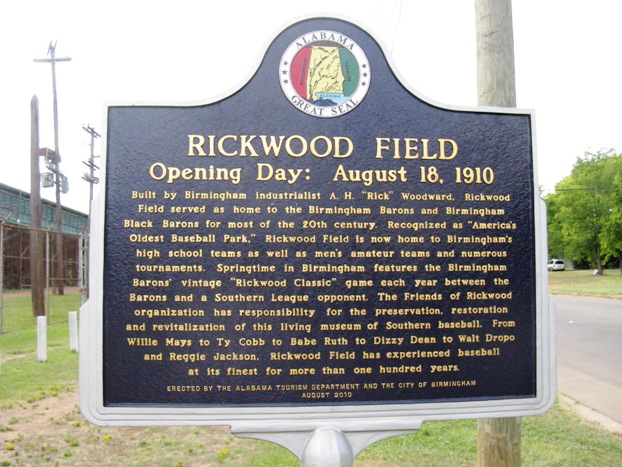 Opening Day August 18, 1910. Many greats have graced these grounds.

Inside the venue, the Friends of Rickwood have created a locker room similar to what you might find in the early to mid part of the 1900's. Lots of photos adorn the walls. And adjacent to the locker room there is also a simulated manager's office as it would have been in the 40's or 50's.





Here's the bullpen on the field.

The 1920s period style advertisements on the outfield wall were added in 1994 as part of scenes being filmed for the move Cobb.

The bleacher seats all the way down the right field seating area are where fans of the opposite race sat. When the white Birmingham Barons played, this is where the black fans had to sit; and when the Black Barons played, this is where the white fans had to sit. To make matters worse, I was told they put chicken wire up to separate the seating area.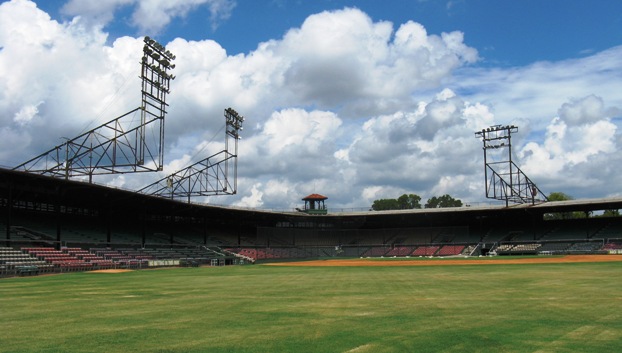 Lights were installed in 1936 and these are the original.

I'm told, the gazebo press box on the roof is a replica of the original 1910 structure.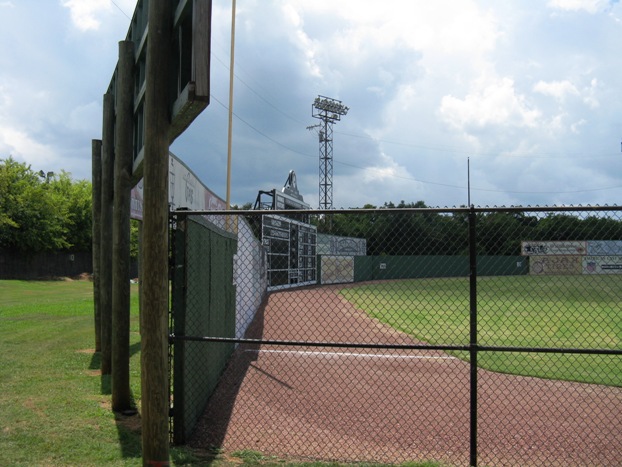 Photo is taken from behind the fence on the left field side of the stadium. The original concrete outfield wall that was erected in 1928 can be seen in this photo just underneath the trees (left side of photo) and that wall is 470 feet from home plate.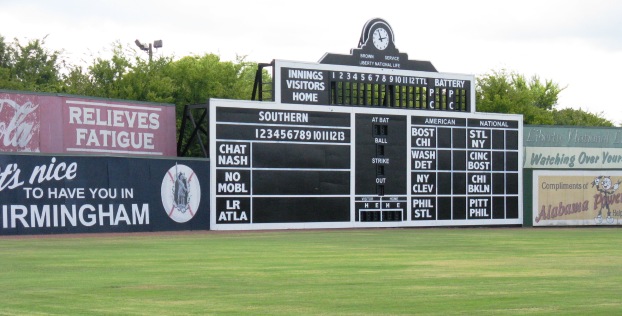 The scoreboard has been recreated to its 1948-era classic form and features out-of-town scores from the Southern Association.
You can also see some of the 1920s style advertisements on either side of the scoreboard.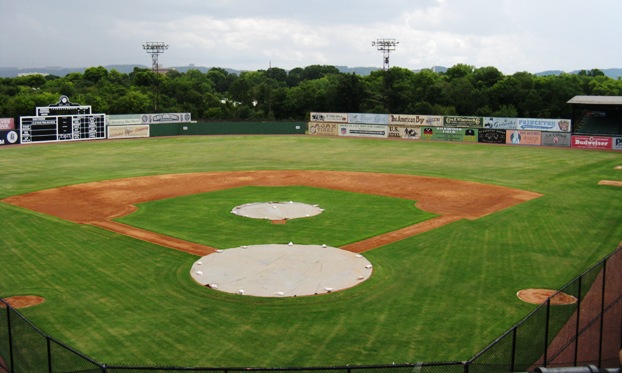 Field view from top of the gazebo.



The Friends of Rickwood went out of their way to escort me on a personalized tour of the ballpark. Thanks to Dan for the escort and David for coordinating my visit. The Rickwood Classic is on my bucket list. I can do a half check on that item as I at least got to visit the field.
My Favorite Web sites
Friends of Rickwood
Birmingham Barons


Alabama Page
Home Page