Savannah, GA
Savannah Sandgnats
South Atlantic League
A Affiliate Texas Rangers (at the time I visited)

Grayson Stadium
1401 East Victory Drive
Savannah, GA 31404
912-351-9150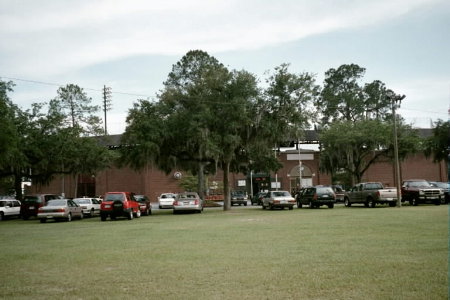 Grayson Stadium. Built in 1941. An older structure. Stadium was in a park setting. Vehicles parked on the grass in front of the stadium.


Directions: I-16 to 37th Street exit, left on 37th Street, right on Abercorn Street, left on Victory Drive
Website: Average
Official Website
Date Visited: 6/21/01
Ease of getting in and out: Decent
General Area in State: Southeast Georgia on the SC border
Radio Announcer: Didn't listen
Customer Service: Average
Host Hotel: Days Inn - Oglethorpe Mall
912-352-4455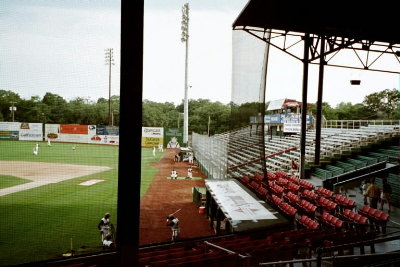 As mentioned previously, this is very much an older structure. You can see the poles holding up the covering, similiar to the old Tiger Stadium. There was a net and chain link fence around the entire field causing, in my opinion, distraction from viewing the game. You can see in this photo, the bullpens were on the field (look just beyond the dugout, you'll see two pitchers warming up.)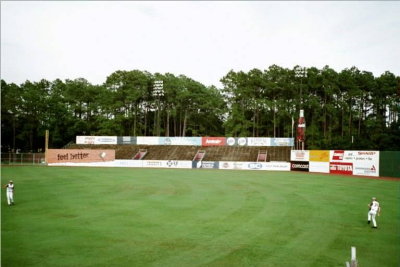 There were bleachers out in left field which was the oddest thing I've seen. The grass was kept well at this stadium. The one thing that photos can't depict is the music selection, volume, and use. They did a very poor job at Grayson Stadium. They played music during the announcement of the starting line up. Odd. Annoying. Had to strain to hear. They played music while announcing the MLB scores. It was a great idea to announce the MLB scores but the effort was in vain because noone could hear it over the music. And, I was thoroughly sick of the Adams Family tune by the time I left this game.

Other things to do in the area: I found Savannah a great tourist city. Lots to see and do. Check this link for attractions and information on Savannah.



Updated: April 19, 2014
Email: mminard@comcast.net