Sun Devil Baseball
Packard Stadium
400 S Rural Rd
Tempe, AZ 85287



Date Visited: March 15, 2014

I visited Packard Stadium the last season the Sun Devils baseball team would play there. The 2015 season will see the Sun Devils playing in Phoenix Municipal Stadium just a few miles away.

Select home games at Packard Stadium in 2014 honored different decades of player, coaches, and staff. The game I attended honored 1980-1989 individuals and Barry Bonds, Kendall Carter, Alvin Davis, Mike Devereaux, and Bert Martinez were on hand to throw out the first pitch.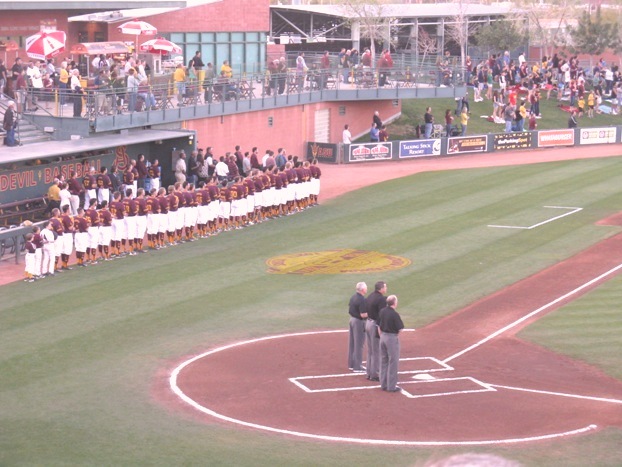 National Anthem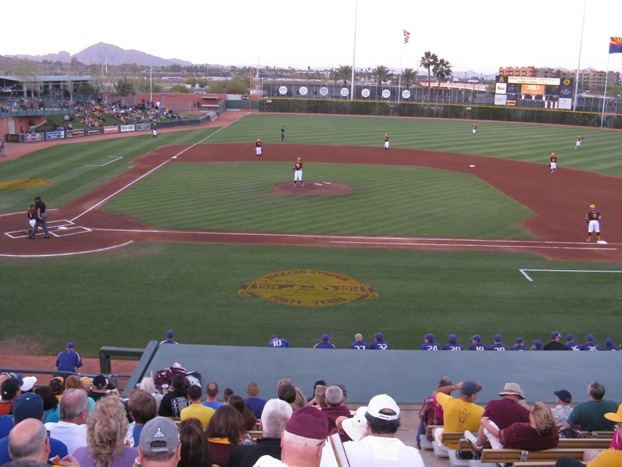 View of field from first base side.


Painted in front of both the first base and third base dugouts is the ASU logo, Packard Statdium, 1974-2014, Forty Years



Website:

Sun Devil Baseball
Packard Stadium news article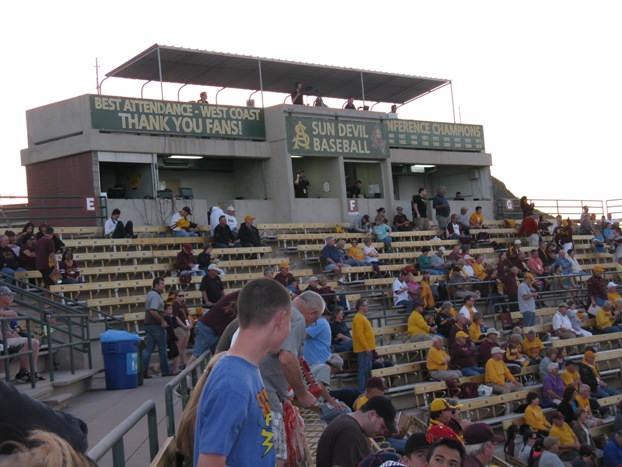 Press booth and seating area behind home plate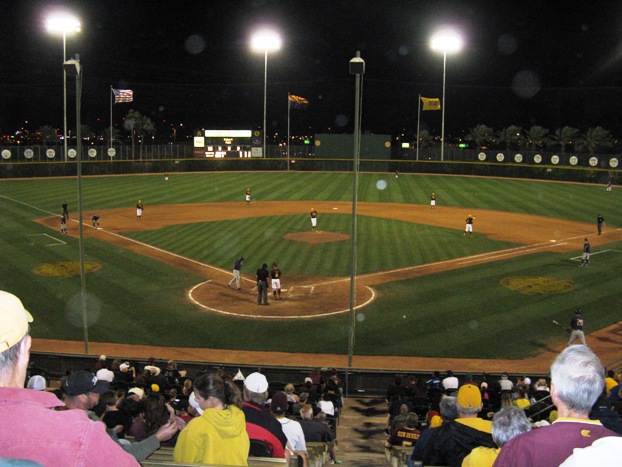 Night view from behind home plate





Arizona Home
Baseball Home




Posted: Jan 3, 2015