Tulsa Drillers, 7/8/97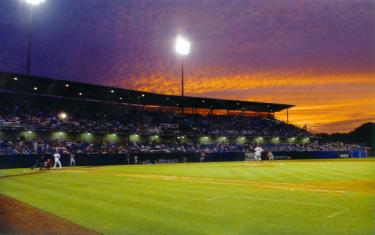 Drillers Stadium
Tulsa, OK
918-747-3267
AA Affiliate / Texas Rangers
Texas League

Photo above courtesy of Emmanuel Lozano

A nice stadium, a nice field. It was crowded the game I went to. Attendance was 8,797. That's high for an AA league game. Tulsa fans like their Drillers.
Bucky Buckles pitched in relief for the Drillers. Cool name.
Good website. Listed on the right, check it out for directions and other information.
Tulsa is in the northeastern part of Oklahoma, about a 2 hour drive northeast of Oklahoma City along I-44.
Note: 7/17/09 - Tulsa Drillers are now the AA of the Colorado Rockies. In 2010, the Drillers will be moving to a new stadium: ONEOK Field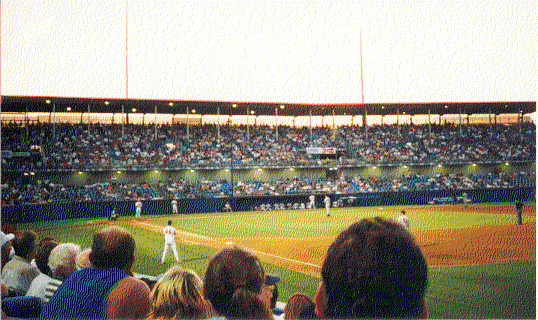 The stadium infield

Tulsa Links:
Tulsa Drillers
Tulsa Oilers (CHL)
Travel Tulsa


Home
Oklahoma Page