Southern Maryland Blue Crabs
Regency Furniture Stadiumk
11765 St Linus Dr
Waldorf, MD 20602
(301) 638-9788

Atlantic League of Professional Baseball

Dates Visited: July 4 and 5, 2014

Website: Blue Crabs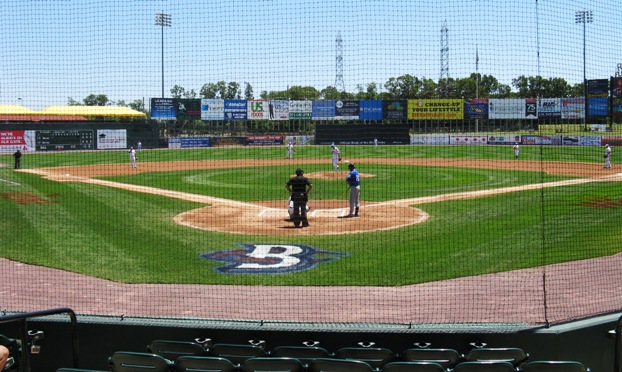 The field.

A nice feature is the manual scoreboard in left field. Above that is a patio area for parties (under the yellow canopy).

To the left of the batter's eye beyond the center field wall there is a place for bumper boat rides.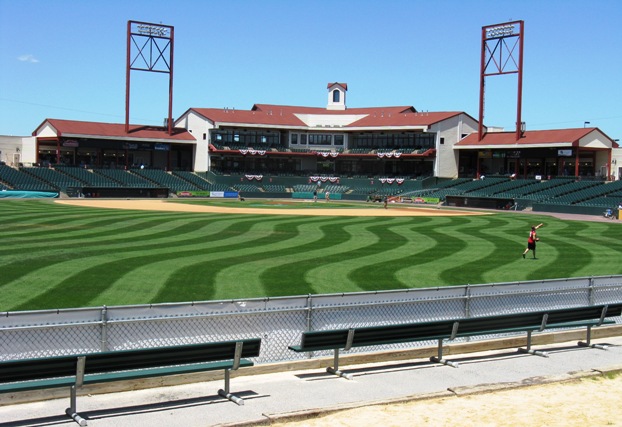 The seating area taken from center field. One level with suites above the infield.
It's a nice looking ballpark.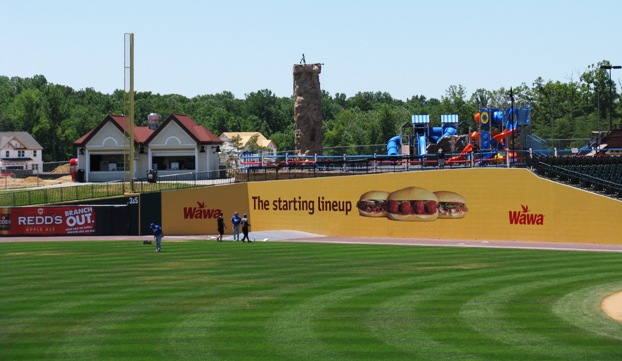 The bullpen down the first base line. And a huge kids play area.
In the distance, you can see new houses being built.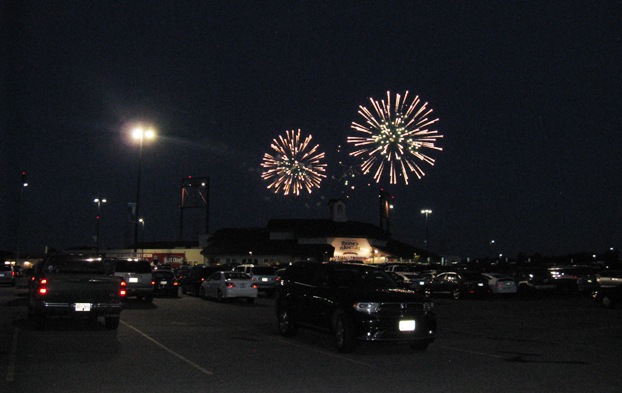 Fireworks over the stadium.

Personal Notes: I had a really good time at this ballpark and in the area.
I went on July 4th and there were fireworks.
Lots of between inning gimmicks and entertainment (reminded me of Bull Durham). Most of the time I find that stuff annoying but they did a good job at this ballpark.
I also received two free tickets for the July 5th double header. Sweet.
I discovered a sports bar and grill called The Green Turtle several miles from the ballpark which I liked. It's a chain mostly on the east coast: MD, DE, VA.
Home Page

Maryland Page


Posted: Jan 31, 2015