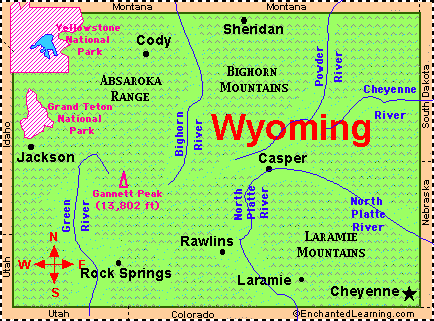 Wyoming has just the one Rookie League team.
Fall, 2011 - The Colorado Rookie League in Casper announced it would be moving to Grand Junction, CO for the 2012 season. We'll see if another team makes it to Casper, WY in the future.
Click on the city below to view my notes on the stadium visited in that city.