Trip to the Australian Baseball League Parks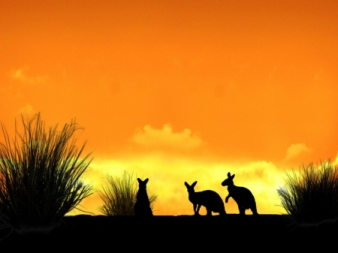 In the winter of 2013, I was able to travel to Australia, visit the country and see the baseball stadiums in that country.
It is said baseball has been played in Australia since the mid to late 1800ís but it hasnít thrived very well, as Cricket (I still canít figure out the rules) and Aussie Rules football (a crazy hybrid game somewhere between American football, soccer, and rugby) are the dominant sports in the country. The current ABL was founded in 2009 with the first season of play being held during the summer of 2010-2011.
Click on the links below for a review of the baseball stadium I visited in that city.
Norwood, SA (Adelaide Bite)
Rooty Hill, NSW (Sydney Blue Sox)
Narrabundah, ACT (Canberra Cavalry)
Laverton, VIC (Melbourne Aces)
Thornlie, WA (Perth Heat)
Newmarket, QLD (Brisbane Bandits)
Australia Home Page
Home Page