AFL Trip - Nov, 2008

Sat, 11/8 - Travel to Phoenix - Mesa Game
Sun, 11/9 - Visit w/Radhi and Jim
Mon, 11/10 - Peoria Game
Tues, 11/11 - Surprise-Phoenix Games
Wed, 11/12 - Mesa - Scottsdale Games
Thurs, 11/13 - Phoenix - Peoria Games
Fri, 11/14 - Phoenix - Scottsdale Games
Sat, 11/15 - Surprise - Mesa Games
Sun, 11/16 - Travel Home / Trip Summary





Monday took me to Peoria, AZ to watch the Phoenix Desert Dogs vs. the Peoria Saguaros.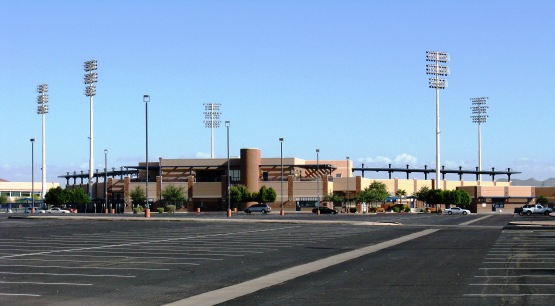 The Peoria Sports Complex is huge. It houses both the San Diego Padres and the Seattle Mariners spring training facilities. There were lots of practice fields and each team had its own administrative office.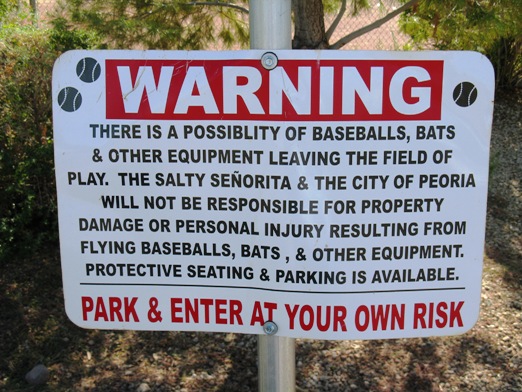 As I normally do, I got to the park early so drove around the complex. Saw this sign. And I, indeed, found a baseball in the parking lot near this sign. A souvenir!



The Desert Dogs were leading the Saguaros 11 - 6 going into the 8th inning. However, the bullpen blew it giving up 7 runs in the bottom of the 8th.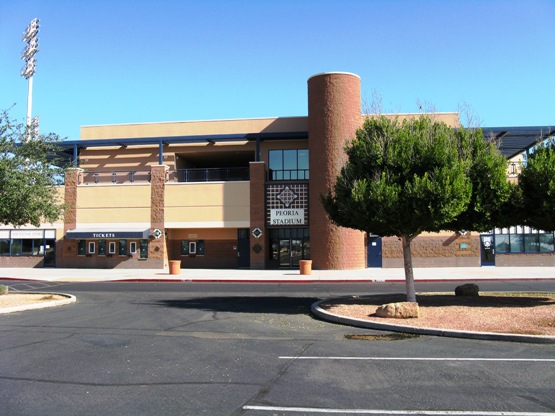 Entranceway to see the AFL game here was to the left of the ticket booth.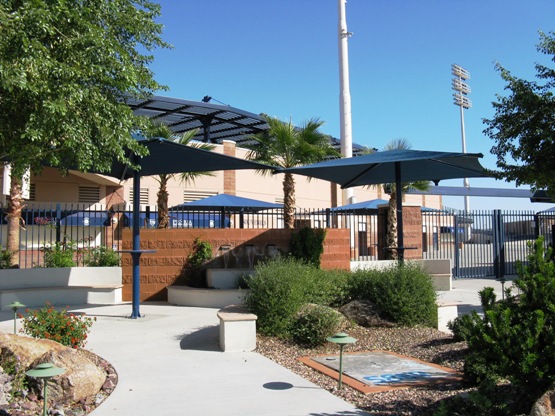 There was a nice 'garden area' outside the park. It had waterfalls, places to sit, and canopies to block out the sun. Quite beautiful.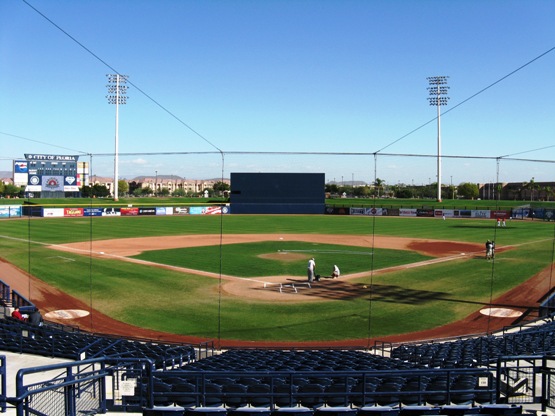 And lastly, the field. I had been here for a spring training game way back when but didn't really remember it. It does appear the area surrounding the park has developed quite a bit. Shopping centers, restaurants, hotels.....







Previous
Next
This Trip - Home Page
Baseball Home Page