AFL Trip - Nov, 2008

Sat, 11/8 - Travel to Phoenix - Mesa Game
Sun, 11/9 - Visit w/Radhi and Jim
Mon, 11/10 - Peoria Game
Tues, 11/11 - Surprise-Phoenix Games
Wed, 11/12 - Mesa - Scottsdale Games
Thurs, 11/13 - Phoenix - Peoria Games
Fri, 11/14 - Phoenix - Scottsdale Games
Sat, 11/15 - Surprise - Mesa Games
Sun, 11/16 - Travel Home / Trip Summary








Thursday, I visited Phoenix Municipal Stadium again, then headed back to Peoria to watch the Saguaros vs Javelinas.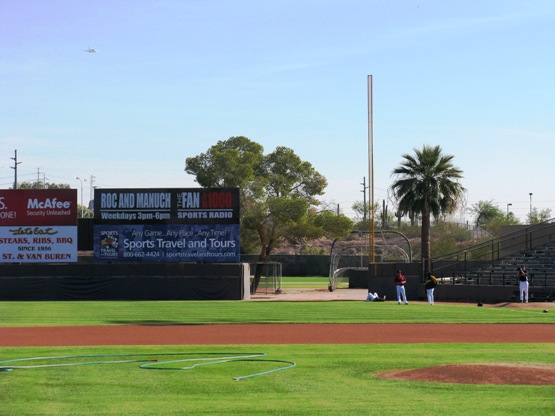 I saw the Desert Dogs team most often this trip. That team had the players from the Colorado Rockies organization. Beyond right field, there was another practice field as shown here.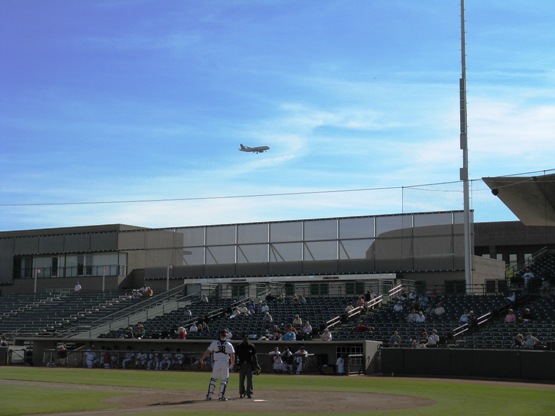 Phoenix Muni was directly in the flight path to the airport. One saw planes proceeding to land what seemed to be every minute.



The Desert Dogs won this one against the Scorpions 15 - 6. Chris Nelson (COL organization) was 4 for 5 with 2 home runs, 5 RBIs, and a stolen base.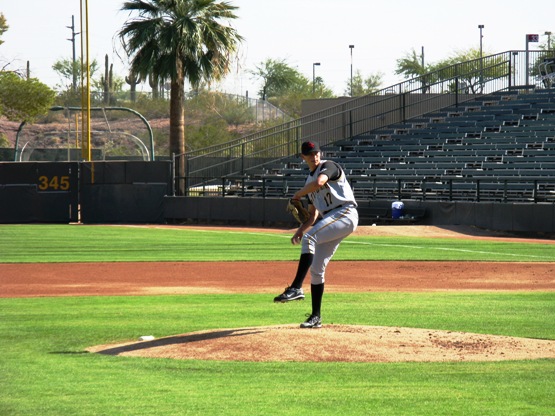 This pitcher, Jared Hughes from the PIT organization, needs some anger management classes. Here he was, a tall, young, good-looking guy with that nice stylish Pittsburgh uniform wearing his hi-socks. He pitched okay until the 4th inning where he gave up 4 straight hits and 3 runs. The manager pulled him from the game. He walked slowly to the dug out.
Although I didn't see him, I certainly heard him. Cursing, yelling, slamming and throwing things in the dugout. He wasn't so good-looking anymore.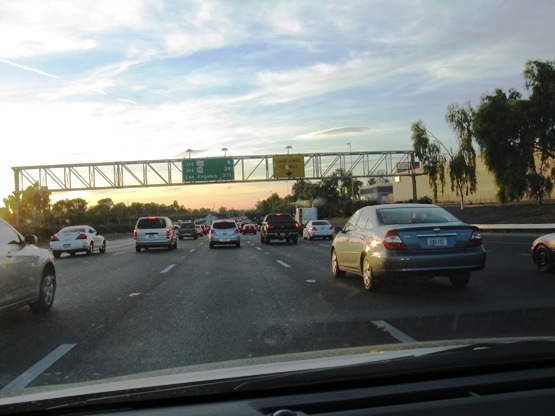 The drive to Peoria and Phoenix traffic. It was pretty bad.
Look! Only 371 miles to LA.







This evening, I saw the two Peoria teams play. Since both teams play at the same stadium, I wonder how it is decided which team is the home team and which is the visiting team?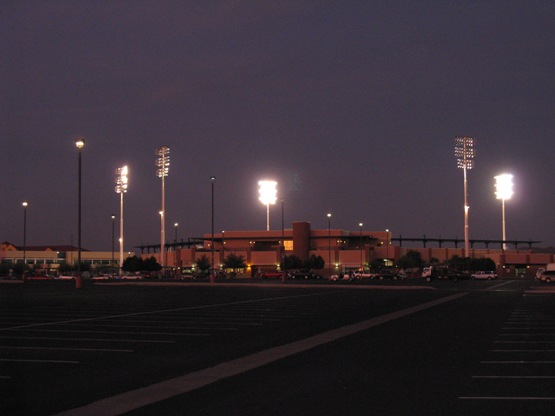 Is this a sight to see or what!! After spending that time in Phoenix rush hour traffic, then pulling into the parking lot and seeing this, all thoughts of traffic vanished. This has to be one of my favorite photos.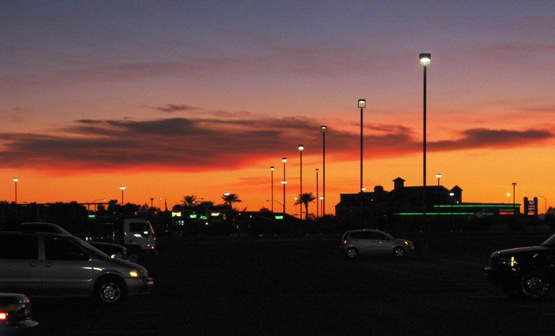 This one's not so bad either. This was taken facing away from the stadium.







This was the first time I saw the Javelinas play, letting me see all 6 teams in the AFL.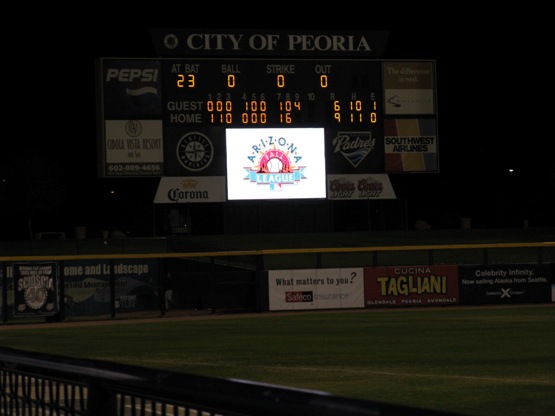 The Peoria teams look like they have fun playing the game. There was, however, another player who had a very bad temper. He was 6'6" 270 lbs. He got caught stealing. Lots of yelling and banging in the dugout after that out. He was scarier than the other player this morning because he was so much bigger.

When he was at bat, in the 9th, with the bases loaded, the gentleman behind me said, "You better duck if he gets an out." More like run to the exit.

The 4 runs in the ninth wasn't enough and the Javelinas beat the Saguaros 9 - 6.



Another player to look out for in the future is Mike McKenry - catcher for COL.

Previous
Next
This Trip - Home Page
Baseball Home Page